Water soluble cutting oil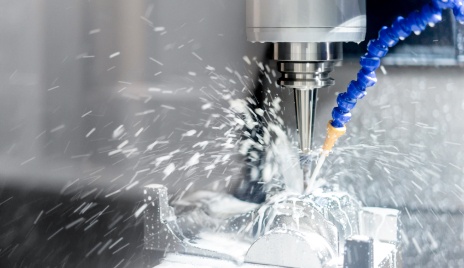 Soluble and semi-synthetic cutting oils are emulsified in water and used in both light and heavy-duty operations.
These products are a blend of naphthenic oil, emulsifiers, additives and suitable bactericides which can be used for both ferrous and non-ferrous metals.These oils are not recommended for machining of magnesium and its alloys due to the fire hazard risk. Our oil range can be further classified as:
1.General purpose soluble cutting oil consisting of mineral oil, emulsifiers and other additives. These cost-effective oils can be widely used across industries.
2.Semi-synthetic oils which contain mineral as well as synthetic components to meet lubrication and emulsion requirements for certain operations.
Water soluble cutting oil
PRODUCT DATA SHEET
SAFETY DATA SHEET
POWEROIL Metcut Premium

↓

POWEROIL Metcut Premium

↓

POWEROIL Metcut S Plus

↓

POWEROIL Metcut S Plus

↓

POWEROIL Metroll AL Heavy

↓

POWEROIL Metroll AL Heavy

↓

POWEROIL Synthcut 25S

↓

POWEROIL Synthcut 25S

↓

POWEROIL Synthcut 50 HH

↓

POWEROIL Synthcut 50 HH

↓

POWEROIL Synth GlassGrind 100

↓

POWEROIL Synth GlassGrind 100

↓

POWEROIL Synthcut EP 40 HD

↓

POWEROIL Synthcut EP 40 HD

↓

POWEROIL Synthcut 25CG

 

↓

POWEROIL Synthcut 25CG

 

↓

POWEROIL Synthcut 40 CMS

↓

POWEROIL Synthcut 40 CMS

↓

<![if supportMisalignedColumns]> <![endif]>
Published On: December 22, 2020