Rapid action to save the planet we call home​
We work around the clock
to solve real business problems​
APAR is committed to contribute meaningfully to make this world more energy efficient, environmentally sustainable and a safer place to live. Our emphasis on finding solutions that align with our core values of integrity, honesty and accountability to every stakeholder is guided by strong moral and ethical standards. We ensure responsible, eco-friendly operations and create shared value for each of our stakeholders, including the communities we operate in. By relentlessly pushing its boundaries to transform everyday living, APAR is delivering 'tomorrow's solutions today' throughout its value chain and partnerships that drive equitable and sustainable growth.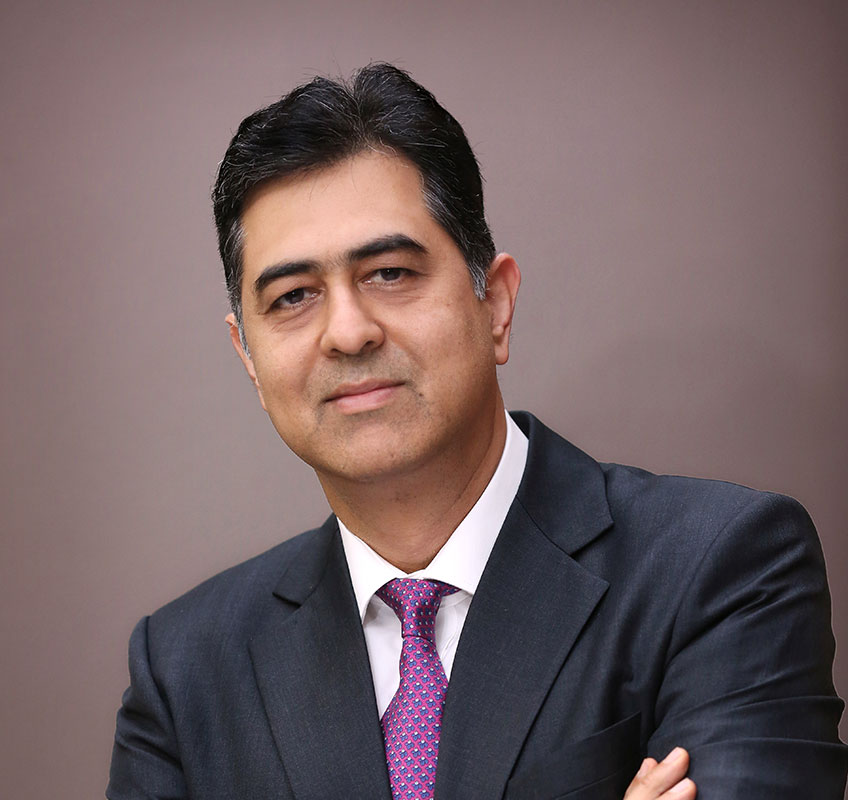 "The journey so far in Sustainability has been immensely enriching. A vision to serve a larger societal purpose has now become the very soul of the enterprise, driving every thought and action as well as the strategy and purpose of the organization. We continue to remain steadfast in our commitment to delivering on Environmental, Social and Governance goals.
The past decades have had a long-lasting impact on the natural ecosystem, atmosphere, communities, governments, and businesses. This has increased the need for urgent climate action. As a responsible organization, we are fully committed to our actions to support this cause.
During the year, we voluntarily participated in the CDP climate disclosure. We also made sustainability related disclosure at EcoVadis which is a renowned evidence-based online platform, providing supplier sustainability ratings and allowing companies to assess the ESG performance of their global suppliers.
We genuinely believe that responsible and transparent governance is vital to creating long-term sustainable value for our stakeholders and progressing on our strategic objectives consistently. Our high corporate governance standards are in accordance with the Securities and Exchange Board of India (SEBI) and the Companies Act, 2013, mandates. The Board of Directors at APAR guides our operations and monitors and drives compliances.
I am also delighted to share that APAR's name found a place in the CRISIL ESG rating for the first time this year. We were ranked at the 148th position amongst the top 586 Indian companies rated by CRISIL.
For the first time, we have completed an independent assurance of our Scope 1 and Scope 2 Greenhouse Gas (GHG) emissions for the FY 2021-22 through a renowned assurance provider, in accordance with ISO IEC 17021:2015 – conformity assessment requirements.
We are committed to continue our efforts in this direction."
— Kushal Desai, Chairman & Managing Director
"This was the year of many firsts – we published our first TCFD report, our Scope 1 and Scope 2 GHG emissions were verified for the first time by a renowned independent assurance provider, our name found a place in CRISIL ESG rating for the first time, we made a voluntary disclosure to CDP on climate change for the first time, company wide disclosure on sustainability was made to EcoVadis for the first time etc. We are confident to make many more such statements in the times to come.
We have taken a big leap in setting the foundation for water conservation and reducing the consumption of fossil-fuel based grid energy.
To augment the rain water harvesting capacities, we have engaged with a leading consultant for hydrological, hydrogeological and topological studies to identify strategies for sustainable water security at our various plants.
Additionally, we have entered a definitive agreement with a leading supplier to jointly develop a 3.3 MWp hybrid power project (wind – solar hybrid) under the group captive model. The HCGP (Hybrid Captive Generating Plant) is being set-up in Gujarat for our Cable facilities. This will reduce our requirement of grid based electricity significantly. Once implemented, it would have the potential to reduce the GHG emission by approx. 10,000 tCO2e per annum. We are also exploring such opportunities for our other plants.
Supply chain is another area where we are increasing our focus going forward. We have initiated the process of engaging with our suppliers to take them through our learnings and work with them on the various ESG initiatives.
We realize that our sustainability journey has just started. We are committed to remain focused and proactive in the times ahead."
— Chaitanya Desai, Managing Director