Message from our Chairman and Managing Director
I'd like to personally thank you for stopping by on our Careers section.
While it's important for you to understand APAR in terms of our innovation-led mindset,
our commitment to technical excellence and our history of being category leaders, there's also
the bedrock of our culture: the APAR Parivar.
When you join APAR, you become part of a family that has been around since 1958.
Our 'Parivar' culture is why people have been with us for their entire careers. We have employees who have been with us for 20, 30, 40 and even up to 50 years. APAR is their first and their last job. In an environment like this, you will always be more than just an employee to us.
My grandfather founded APAR in 1958 and it has been the biggest privilege of my life to lead it today.
However, APAR is a company that belongs to its employees.
It's because our employees think of APAR as their own company that they take total ownership. They go above and beyond. Every success at APAR belongs to them. Every setback is handled by us as a team.
For example, during the pandemic of 2020, our factory staff covered each other's shifts and took over responsibilities of staff who couldn't travel to the plants. Our office staff vowed to meet, and ended up exceeding, their business targets.
While we offer world-class training, equal opportunities for everyone and a highly merit-based and transparent culture, it is our family spirit that sets us apart.
I look forward to welcoming you to the APAR Parivar.
Warm Regards,
Kushal Desai
Chairman and Managing Director
Employees have been with APAR for as long as 50 years. Here's why.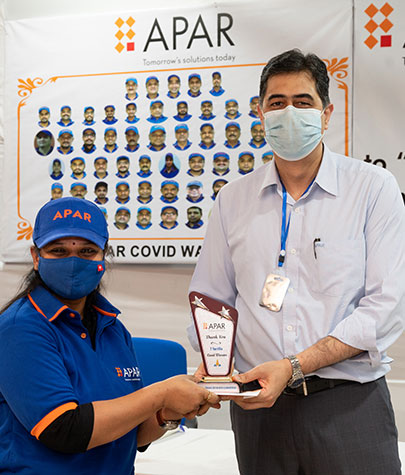 Employees always receive
recognition for their hard work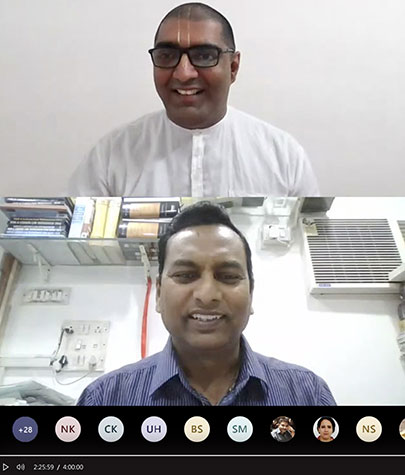 Our HR team at their Annual Conclave:
learning, improving and strategising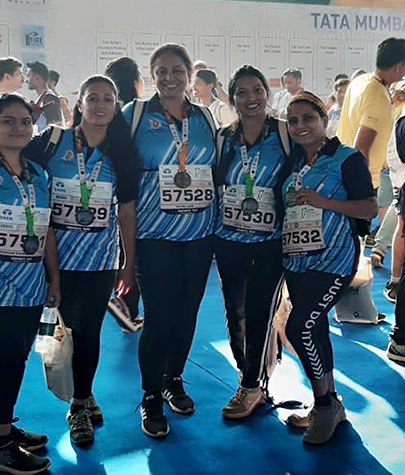 Just like friends and family, we do
a lot more together than just work
Because we give you full accountability and ownership
We believe leaders exist at all levels, and give each person total ownership of tasks. Innovations, experiments and out of the box suggestions are identified and rewarded.
Because we pioneer and encourage innovation
Every single employee is expected to lead the innovation curve at a personal level. At APAR, you will have the opportunity of working with industry leaders who have redefined technologies, and pioneered innovations at a national and global level.
Because we are a family
Our Managing Director, Mr. Chaitanya Desai, explains the concept of the APAR Parivar.
Because we create leaders, not followers
We are industry leaders because of the number of individual leaders we've created over the years. You will be moulded into a leader from day one.
Because we give you the chance to think like an entrepreneur
Solving problems that have never been done before will be a part of your job description. No constraints. Only support. That's the environment that's enabled so many employees to think of India and world-first solutions.
Equal opportunities. For absolutely everyone.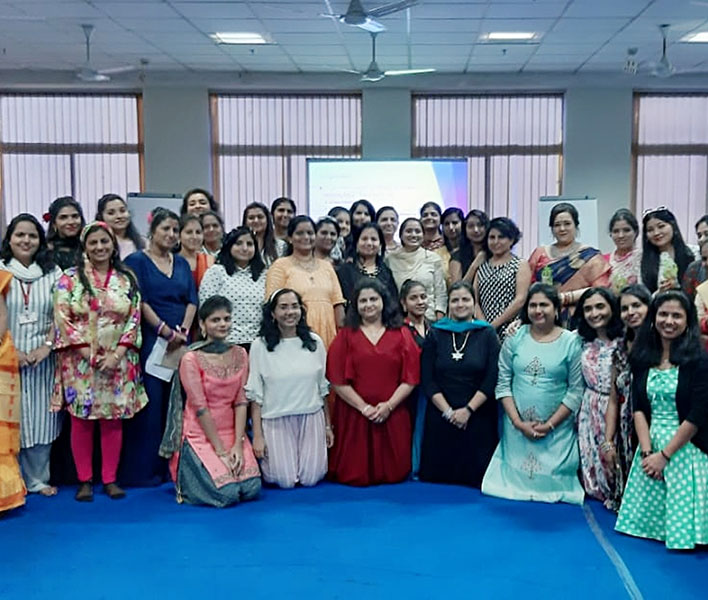 A proud equal
opportunity employer
At APAR, we want the best talent for the job.
Gender, socio-economic background and
disabilities have never, and will never be a
deciding factor. Opportunities will be
provided to everyone, fairly and openly.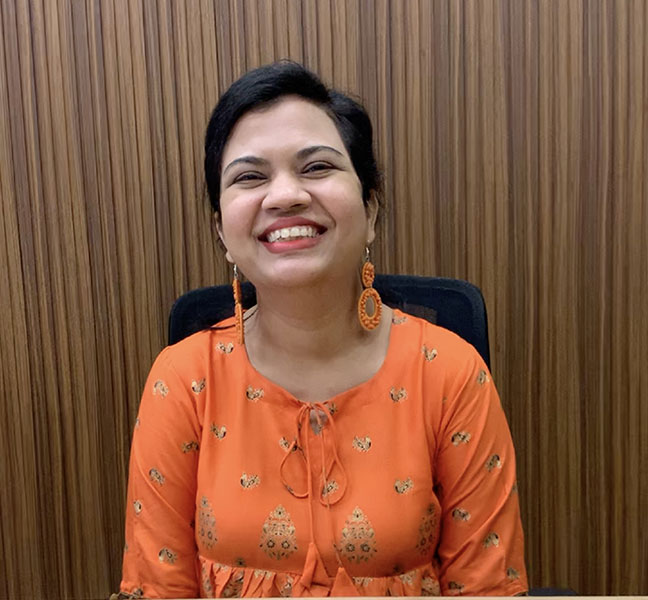 Bhavana Valkhi, Deputy Manager,
Sales and Marketing
"My colleagues and Manager were so
supportive when I became a new mother."
We go out of our way to help talented,
deserving team members balance
motherhood with doing the way they love.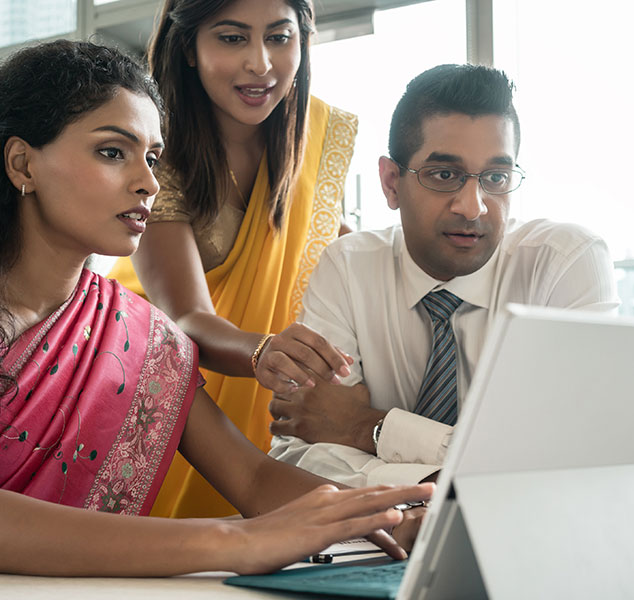 Leadership development
and training programs for all
Our leadership and training models help
identify areas of improvement, and proactively
helps employees become their best. We also
invest heavily in identifying and training future leaders.
We're always looking for enthusiastic and proactive minds who are ready to lead the innovative curve. Join us.
If your skillset matches the expertise at APAR, we'd like to hear from you.
Submit your profile