Become our channel partner and grow with
In FY2022-23 APAR Industries Limited launched two TVC campaigns with brand Ambassador Mr. Sonu Sood, featuring APAR Anushakti, the only wires in the Indian market, powered by electron beam technology. 
The first ad campaign builds on the 'ever-happy-to-help' persona of Sonu Sood. Kittu, a young boy in Kerala, faces a short-circuit problem at home due to the electrical wires burning out. He messages Mr. Sood to send him APAR electrical wires, and the actor happily obliges. Our star product APAR Anushakti travels from Sonu to Kittu through a beautiful scenic route.
The second ad campaign envisages the future (year 2070) where we take jet packs to work, plan travel through 3D interactive holographic computers and have robotic pets teach our children lessons. Mr. Sonu Sood traverses through the future life of Indians, where households have upgraded and adopted all the latest technologies. He concludes by revealing, in 50 years time a lot will change, but what won't change in a house are the APAR Anushakti wires and cables, that offer 50 years of life, powering the future. 
The Ad is live on TV in Kerela, and on digital platforms Pan India. 
"APAR Anushakti" is APAR's revolutionary product manufactured by latest Electron beam technology (E-beam) can withstand the highest temperature with an increased current carrying capacity which provides better performance and are environment friendly thus making it the safest house wire available in India.
Key Features:-
·  Longer Service Life – 50 years
 compared to conventional cables
·  

Heat Resistant @105°C
·  Flame Retardant
·  Short Circuit Resistant
·  Melt Resistant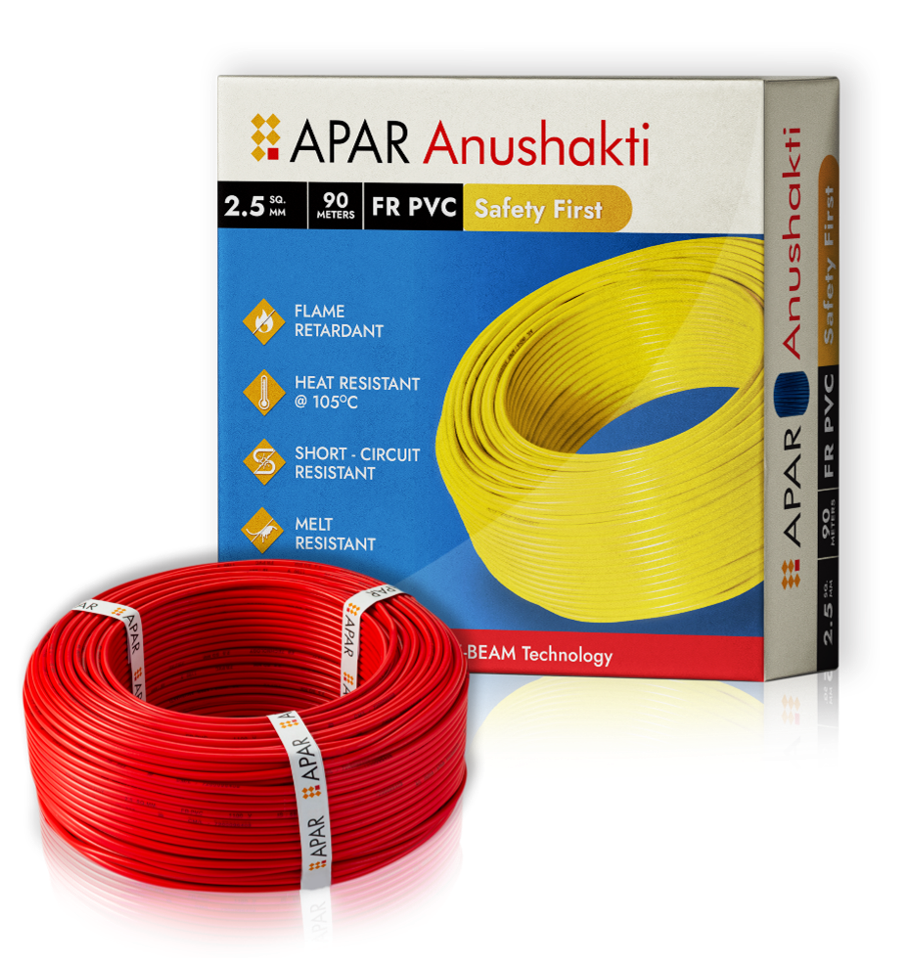 Join India's
No. 1 Manufacturer for Speciality Cables
Widest Range of Cables Offered
Largest E-Beam Manufacturing Facility