POWEROIL CRUISE MULTI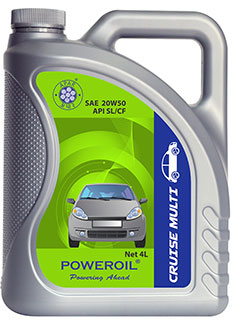 CRUISE MULTI 20W 50 is the latest car engine oil for MPFI, common rail, turbo or multi jet engines. It provides all round protection for your car engines from wear and corrosion. It can be used in petrol, diesel or CNG/LPG cars. It keeps the engine clean from high temperature deposits and sludge.
Advantages
– Contains anti-sludge properties that provides better sludge protection.
– Superior protection against viscosity and thermal breakdown
– Anti-wear additives that extend the life of your engine parts.
Available in 1L, 4L, 5L, 20L, 200L, 209L
Published On: December 28, 2020