Hydraulic oil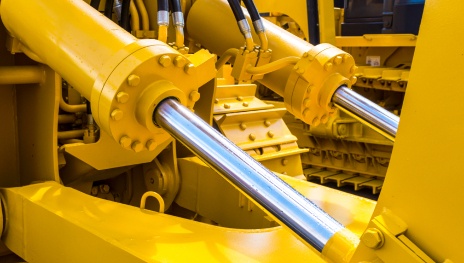 Hydraulic oils are used as media in hydraulic systems, and play a crucial role in the functioning of hydraulic systems.
All power transmission systems utilizing hydraulic systems require hydraulic oil.
These oils have a wide range of applications in automotive, construction and industrial machinery. They are also used in systems where multiplication of force is required, and in systems where accurate precision controls are provided.
We have developed the following grades for different performance levels:
POWEROIL Hydrol: anti-wear type used for equipment running under moderate conditions.
POWEROIL Hydrol HLP: used for machinery where control valve mechanisms are used POWEROIL Ultimo/Ultimo ZNF: used where extreme pressure and a broad operating temperature range is expected POWEROIL Safefluid series: a synthetic range of fire-resistant hydraulic fluids for mining and steel mill application POWEROIL Hydrol HLP Pro/HLP Pro ZNF series: ultra-clean hydraulic oils for injection moulding applications with highest TOST life
Hydraulic oil
PRODUCT DATA SHEET
SAFETY DATA SHEET
POWEROIL Hydrol

↓

POWEROIL Hydrol 32

↓

POWEROIL Hydrol 46

↓

POWEROIL Hydrol 68

↓

POWEROIL Hydrol 100

↓

POWEROIL Hydrol 150

↓

POWEROIL Hydrol HLP 15

↓

POWEROIL Hydrol
HLP 15

↓

POWEROIL Hydrol HLP

 

↓

POWEROIL Hydrol
HLP 32

↓

POWEROIL Hydrol
HLP 46

↓

POWEROIL Hydrol
HLP 68

↓

POWEROIL Hydrol
HLP 100

↓

POWEROIL Hydrol
HLP Pro ZNF

↓

POWEROIL Hydrol
HLP Pro ZNF

 

46

↓

POWEROIL Hydrol
HLP Pro ZNF

68

↓

POWEROIL Hydrol
HLP Pro

↓

POWEROIL Hydrol
HLP Pro 46

↓

POWEROIL Hydrol
HLP Pro 68

↓

POWEROIL Hydrolube
AW 68

↓

POWEROIL Hydrolube
AW 68

↓

POWEROIL Safefluid
SE

  

↓

POWEROIL Safefluid
SE 46

↓

POWEROIL Safefluid
SE 68

↓

POWEROIL Safefluid
SG 46

↓

POWEROIL Safefluid
SG 46

↓

POWEROIL Ultimo

 

↓

POWEROIL Ultimo 32

↓

POWEROIL Ultimo 46

↓

POWEROIL Ultimo 68

↓

POWEROIL Ultimo 100

↓

<![endif]>
Published On: December 23, 2020