Creating a non-foaming, semi synthetic metal working oil which consumed 25% less water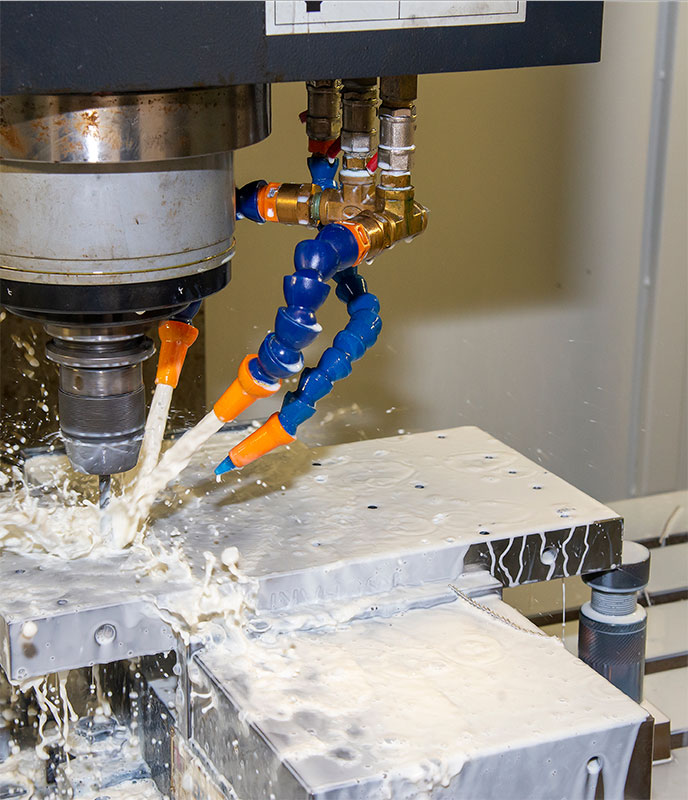 Problem:
The biggest challenge for machining a forged steel component is dissipating heat quickly during heavy material removal. At the same time, the emulsion has to sustain harsh conditions like iron dust from the machining and a high amount of chip generation and contamination by heavy oil leakages.
For our client, a centralised tank -which was connected to 140 machines- had to perform smoothly in a continuous production line. It had to be rust and stain free to ensure production was not impaired.
APAR's solution:
APAR provided a complete coolant management solution which yielded excellent results. After studying the operating conditions, the team proposed Power Synthcut 50HH: a non-foaming, semi-synthetic metalworking oil for all types of steel machining applications.
The solution worked extremely efficiently, by using 25% less water than the previous coolant. It also didn't rust during the tough monsoon seasons, and was easy for the operators to use without causing dermatological issues.