Heat and melt-resistant high ampacity wires that carry up to 50% more current than conventional wires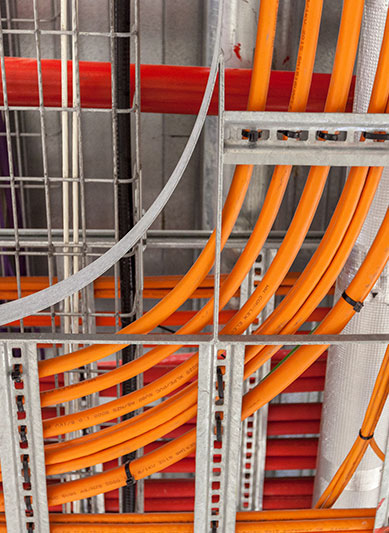 Problem:
The major source of fire in buildings is short circuits. Indian buildings typically have PVC insulated wires, which melt easily during short circuit conditions, leading to big fires and endangering lives.
APAR's solution:
The APAR team decided to use powerful electron beam (E-beam) technology to develop wires that met international quality standards for the Indian market. We decided we needed to exceed the IS:694 basic requirements, and create wires that are safe and short circuit resistant. The research and development team created EBXL (electron beam cross-linked), flame-retardant FR-PVC insulated wires) for building wiring applications.
The result? Wires that can withstand extreme environments, higher operating temperatures up to 105 degrees celsius, carry 50% more current than conventional wires and last for longer than 50 years! Due to significantly reduced leakage current, our wires save energy too. Our wires exceed the most demanding safety standards; they are heat and melt-resistant, and can successfully prevent short circuits.
Now, high-rise buildings, residential buildings, hospitals, malls, airports and railway stations can enjoy the safest, most reliable FR PVC insulated wiring. These wires are sold under APAR Anushakti.