Helping Indian Railways achieve its ambitious 100% electrification target with ease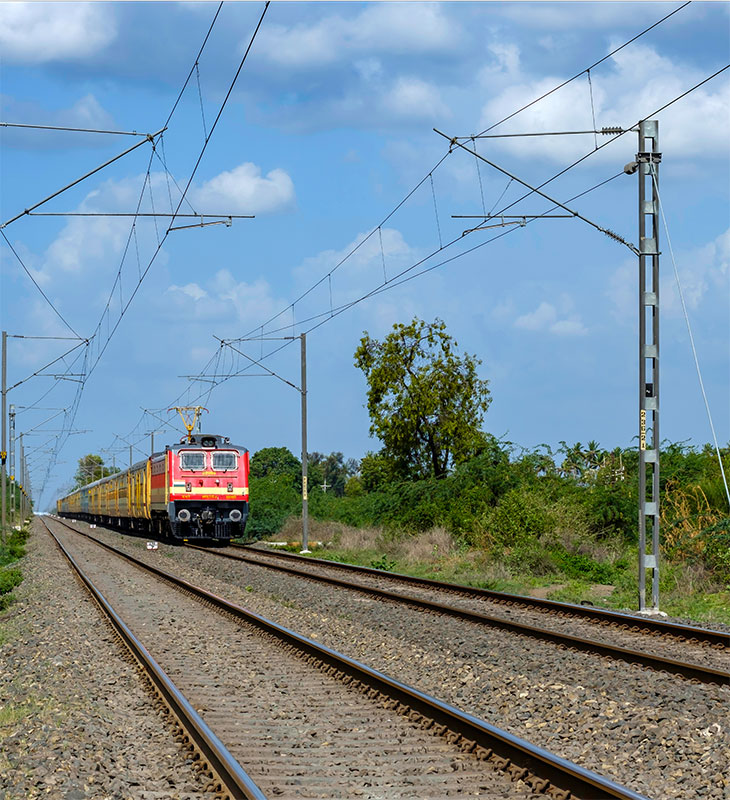 Problem:
Indian Railways has set for itself a mammoth task of completing 100% electrification of its tracks by 2024, reducing the carbon footprint of te Indian railway industry massivly.
Due to the stringent schedule, there was a sudden rise in demand of overhead conductors. As no domestic supplier had the capacity to meet this demand, it created a huge supply chain gap in the industry.
APAR's solution:
Staying true to its ability of creating tomorrow' solutions today, APAR acted quickly and set up a state-of-the-art manufacturing facility at Silvassa, Gujarat. The facility's per annum production capacity of 24000 MT helped Railways meet the growing demand of OHE conductors and continue its work at the desired speed.
By delivering on Railway's expectations of short lead time and competitive pricing, APAR once again proved why it's an industry leader.