Welding cables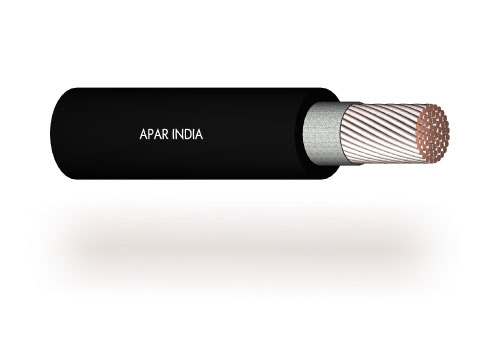 Welding cables are typically used because they are flexible and versatile. Benefits that stem from the construction of finer strands of copper and EPDM or neoprene rubber jackets. In fact, these are generally more flexible than electrical wires or power cables.
Depending on the manufacturer, welding cables have a temperature rating of -50℃ – 105℃ and when put to the test, many of these cables withstand exposure to grease, oil, water, cuts, tears and abrasion.
These cables are often ideal for installations with exposure to colder weather because of its thinner stranding construction which allows for increased flexibility and usability. While these cables are typically offered in red and black jackets, but can also be found in additional colors including yellow, blue and green, the more durable construction of welding cable is identifiable by its orange jacket.
Application

Often used in demanding applications, welding cables are secondary voltage-resistance cables for welding tools or as power cables attached to generators and industrial machinery.

For example, electric arc-welding tools typically rely on two separate cables for operation: one acts as the primary power source for the device while the other supplies a secondary power source.

While welding cables may not power the generator, these are required for electrodes.

Welding cables are ideal for usage in power supply applications where the voltage does not exceed 600 volts.

Characteristics
Temperature range: -10°C to + 90°C
Applicable standards
IS:9857, BS 638 (Pt 4)
Product range
25 to 300 sq mm
Advantages

– Flame retardant, oil resistant, compression cut resistant

– Durable; survive rough handling

– Fully insulated slender cables

– Capable of delivering electricity for the purpose of welding things together
Published On: January 20, 2021