Ship & submarine wiring cables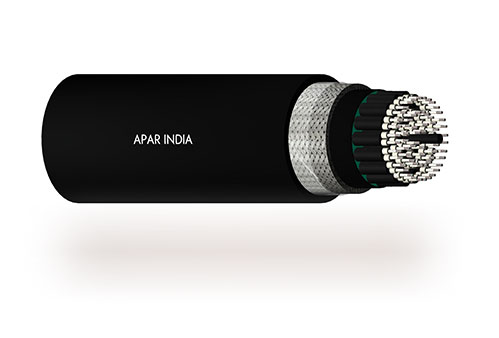 The most important reason for using undersea electrical cables is safety and reliability. APAR's undersea power cables are specifically designed and built for demanding service applications.
Submarine power cables are designed for various applications, typically offshore wind farms, the oil and gas industry, island connections, static tidal and wave power applications as well as lake and river crossings.
Our experienced team offers cable design capabilities to meet the most challenging requirements of interconnection, export and infield (array) submarine cable projects.
We offer a whole range of electrical as well as fibre optical cables, and even hybrid cables based on client requirements. Pressure tight cables are also used for different ship marine applications.
Application
Standard applications for submarine power cables are connecting mainland areas or cities via water passages. This also applies to mainland-to-island connections. Many of these networks and connections are becoming outdated and need to be overhauled.
Characteristics

System voltage: MV/AC U≤33 kV, HV/AC – 30 kV≤U, submarine power cables directly laid in seabeds as deep as 8000 m, no limits on submarine power cables and customisation design available.

Selected submarine power cables reach the specified underwater cable system.

Applicable standards
Submarine power cables are generally manufactured to IEC, ICEA,
EED 50-12, EED-50-13, IEC 60092-350, 359, VG-95218, VDE and CIGRE standards.

Pressure and non-pressure tight cables are also manufactured according to customers design and standards like DMDE, NPOL, DRDO NSTL.

Product range
0.5 to 300 sQMM
Advantages

Submarine cables are used for power transmission to offshore islands as well as oil platforms and to aid the task of crosing rivers and lakes.

We constantly upgrade these products to minimise the impact of the environment (during the laying process) and losses during power transmission (using new materials).
Published On: January 20, 2021