Optical fibre festoon cables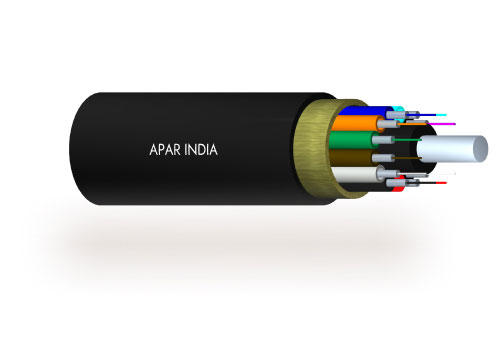 These cables are used for festoon systems, and for non-interference data and signal transmission.
These cables, while being flexible, also have a rugged, polyurethane outer cable jacket. Each fibre has a hard elastomeric 900µm buffer, aramid strength members and a 2.0mm/2.9mm sub-cable jacket for excellent fibre protection.
| | |
| --- | --- |
| Application | Flexible signal and data trasmission cables for use on cranes and material handling equipment. Suitable for use on festoon systems and for simple reeling. Also for use in overhead cranes, hoists and other industrial applications. |
| Characteristics | They are resistant to oils and grease. They have a wide operating and storage temperature range, UV protected, fungus and water resistant. |
| Applicable standards | IEC 60793, IEC 60794, Telcordia GR -20, TIA/EIA 598 |
| Product range | APAR offers G 652.D, G657 A, G655 Single Mode and OM1,OM2, OM3 and OM4 multi mode, in 2F to 96 core configurations. |
| Advantages | These fibre optics offer absolute immunity from electrical interferences. They can cover vertical distances greater than 1000 metres while meeting performance requirements. |
Published On: January 20, 2021