Mining cables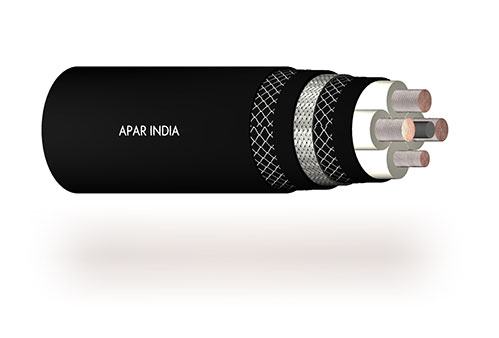 Mining cables are used as connecting cables for very high mechanical stress in tools for industrial applications and outdoor use.
They are also used in the mining industry: in surface and underground mining. Other application areas include indoor and outdoor building sites.
These cables are suitable for fixed installation on plaster in dry or damp areas.
Application
These cables are suitable for flexible use in tough conditions like machine tools, machine car manufacturing, assembly lines and conveyor systems.
Characteristics
Flame retardant to IEC 60331-1-2
Applicable standards
IS:14494 (1998) trailing cables, DIN VDE 0285-525-2-81 / DIN EN 50525-2-81, BS EN 60228, BS EN 50525-2-81, HD 22.6, VDE 0282-6 , ICEA Standard, ASTM/NEMA Standard.
Product range
Single and multi-core cables from 10 mm2 to 400 mm2.
Advantages

– Flexible for easy handling, resists cutting, impact, abrasions, flame and sunlight. Excellent thermal stability easy to handle

– Withstands cutting, impact, abrasions, flames and sunlight.

– Excellent thermal stability and resistance to heat, moisture, steam, chemicals and radiation.
Published On: January 20, 2021