Light duty cables and wires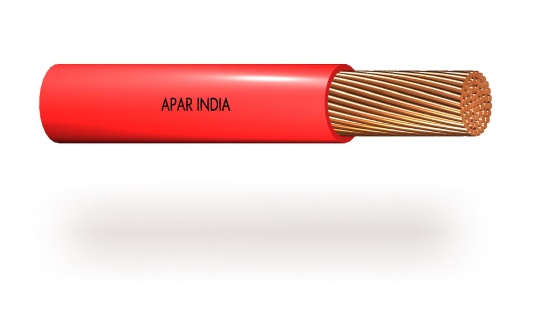 As the name implies, the light duty cables are used for lighter application eg. flexible control cables, building wires, single & multi-core flexible cables for panel wiring, appliances wiring, flat cables for submersible cables, CCTV cables, indoor telephone cables, screened cables etc.
It features high grade of PVC for insulation and/or sheath, sometimes with fire performance features like FR-LSZH as per customer application.
Application

For use in fixed installations, where cable is protected by conduit or trunking. Fixed wiring cables are predominantly used as power supply cables for sockets, switches and light fittings across residential, commercial and industrial environments. Suitable for use in conduit and for fixed, protected installation particularly suitable for wiring in fire and explosion prone areas, chemical factories, densely wired areas, public buildings, schools, hospitals, commercial complexes, theatres, etc.

These Wires are specially made for fire alarm systems, panel wiring, metros, airports, shopping malls, commercial complexes, airports, hospitals, high rise buildings, public places, CCTV cameras etc.

Characteristics
Finely drawn, electrolytic grade of Annealed Copper (Bare or Tinned), Insulated with Flexible, high insulation resistance PVC, PVC sheath wherever applicable.
Applicable standards
IS 694, BS 6004, BS 7211, IEC 60502-1, IS: 17048 & other Zero Halogen standards.
Product range

1 Core Flexible/ Stranded Building / House wires , Flexible cables Size 0.75 mm2 up to 400 mm2 & Multicore usually 2 to 4 core from 0.75 mm2 up to 400 mm2. Single and Multicore Flexible Copper (Bare and Tin) / Aluminium wires & Cables.

Control Cables up to 61 cores and 0.5 to 2.5 sqmm are also offered.

Advantages
High Insulation Resistance, Low Leakage current: thus avoids any electric shocks Rugged mechanical properties – superior abrasion, cut through & crush resistance Better ageing property thus longer life of wires.
Published On: January 21, 2021