Fire alarm cables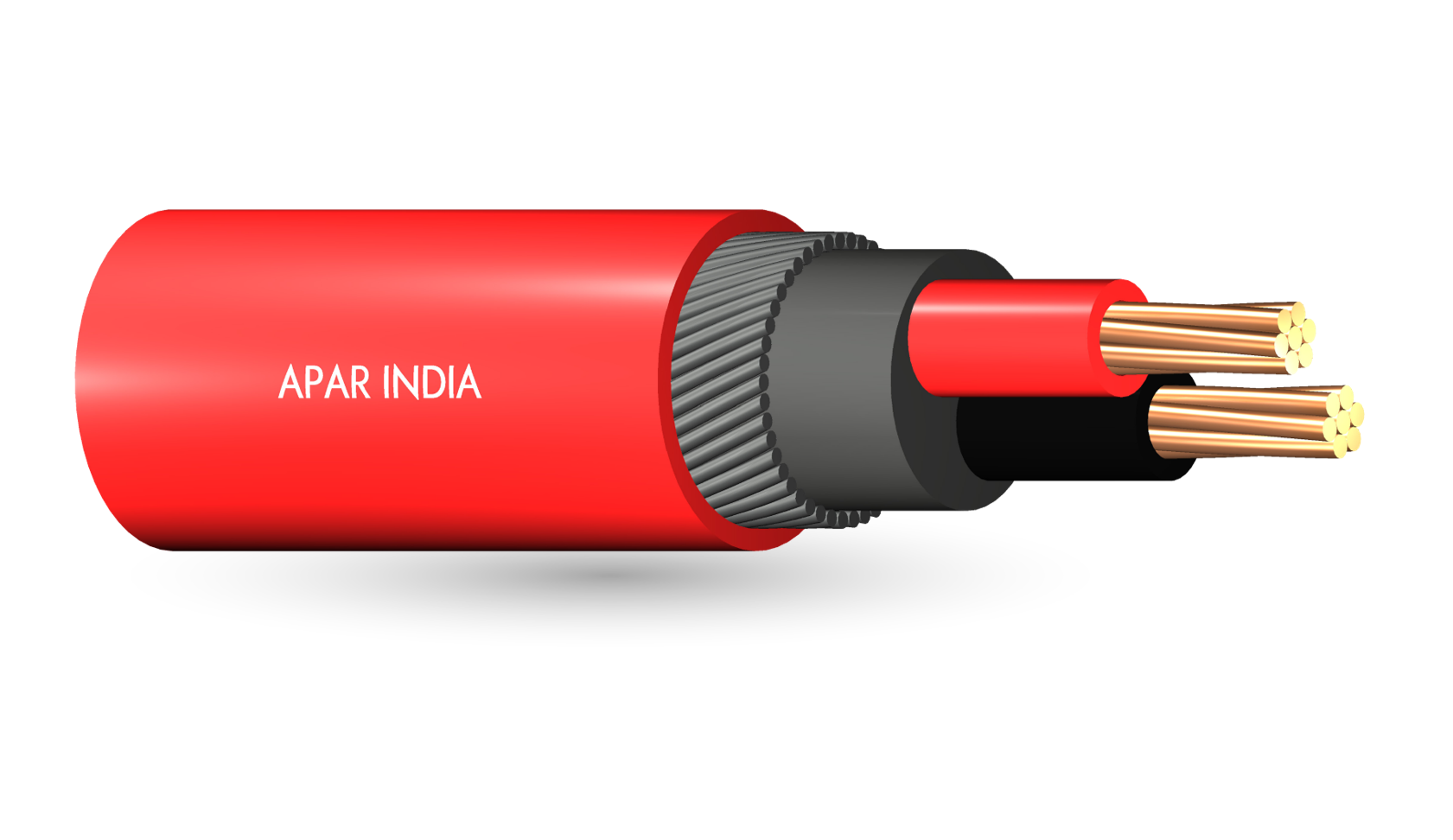 Fire alarm cables are a crucial component of any fire alarm system. They are used to connect fire security systems such as exit signboards, business complexes, educational institutions, hospitals, high-rise buildings, etc.
APAR is one of the very few manufacturers of umbilical cables globally. The ever-changing characteristics of the offshore industry mean that oil production is being done in deeper waters and subsea processing is on the rise.
Application
Fire Alarm Armoured/Unarmoured Un-shielded cable "multicore cables are used in high rise buildings, commercial complexes, schools and educational institutions, hospitals, etc. for the connection with security systems like smoke detectors, emergency lightings, exit signboards and fire command center. These cables are used where the fire safety is utmost important.
Characteristics
Stranded Circular class-2 copper conductor, XLPE insulated, Extruded PVC Inner sheath, Galvanized steel round wire armour & overall extruded Red colored FR-LSH PVC outer sheath.
Voltage Grade: – Up to and including 1100 Volts
Operating temperature: – 90 ° C Maximum
Conductor temperature at short circuit: – 250 ° C Maximum
Applicable standards
As per the customer's requirement
Product range
Up to and including 1100 Volts
Advantages

Fire alarm cables are designed to work seamlessly with fire detection and alarm devices such as smoke detectors, heat detectors, and annunciator panels. When a fire breaks out, power will continue to travel through the circuit and not shut off immediately. APAR fire alarm cables are constructed with high quality materials to ensure reliable performance over time.
Published On: September 5, 2020