Single/multi-core flexible copper wires & cables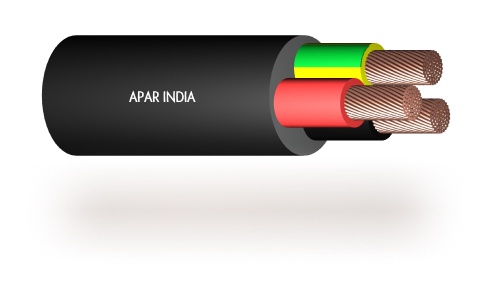 Single and Multicore flexible wires and cables are used in low voltage signals, electrical motors, electrical appliances, control panels, DC power transformers, electrical boards, and battery cables.
The copper conductor is highly flexible and has a high Di-electric strength. These Cable have a high degree of thermal stability, Oxygen & temperature index.
Application
PVC/FR PVC/FRLS PVC /FR LSZH insulated electrical wires & cables are used for transmission of low-voltage electric current for Electric motors, DC power transformers, Electrical Control Panel boards and Battery cables. Our flexible single core cable have good flexibility, adequate voltage resistance and manufacturing as per ISO standards.
Characteristics
These wires are manufactured from bright-annealed 99.97% pure bare copper conductors and hence, offer low conductor resistance. The sheathing is provided with a specially formulated PVC or LSZH compound to facilitate ease in stripping and withstand all kinds of mechanical abrasion while in use.
Applicable standards

PVC insulated and PVC sheathed multi-core cables for voltage grade upto 1100 V. Cables up to 5 core are as per I.S: 694 (2010). PVC insulated and FR PVC Sheathed, round multi-core industrial cable with flexible bright annealed copper.

Also offered with FR LSZH Insulation and sheath.

Product range

– Single-core flexible cables (1 core upto 240 sq mm) for domestic, industrial application and panel wiring.

– Multi-core round flexible cable (2 cores to 30 cores)

– Generally as per IS:694:1990 with the latest amendments.

Advantages
These Flexible wires & cables offer good flexibility for desired application.
Published On: January 21, 2021