LV FR/FRLSH/FR-LSZH fire performance cables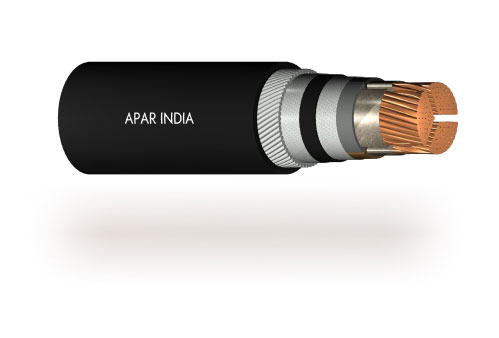 Depending on the degree of fire performance requirements, the electrical consultant can decide the right wire for the application. Apar offers a wide range of these cables from Fire Retardant varieties to Fire Resistant properties. There is an important distinction between fire resistant cables and flame retardant cables. Both are subjected to a series of fire performance tests in order to distinguish them.
For example  while flame retardant cables are designed to resist the spread of fire into a new area, the  fire resistant or fire performance cables are designed to maintain circuit integrity and continue to work for a specified period of time under certain defined conditions.
This difference between the two types is very important especially in case of maintenance of critical circuits required for life safety or for an immediate and secure plant shutdown.
Various types of materials and design are used depending on the degree of Fire Performance requirements. These can be used for Medium Voltage, Low Voltage, Control & Instrumentation Cables, or for that matter for any other types of Elastomeric Cables, Fibre Optic cables depending on end use requirements.
The sheath material can be FR (Flame Retardant), FRLSH (Flame Retardant Low Smoke & Halogen, FR- LSOH (Flame Retardant Low Smoke Zero halogen). Certain designs also require meeting high temperature circuit integrity test, such cables are referred as Fire Resistant or Fire Survival cables. The Fire Performance improves safety, help reduce damages to buildings or equipment during fires and also provide the important extra time required to escape from the fire conditions.
| | |
| --- | --- |
| Application | These cables are mainly Intended for applications requiring safety during a fire. They are used on Oil & gas Platforms, in fire alarm systems, in the Sprinkler systems in schools, hospitals, cinemas, ships, underground stations, Airports, commercial complexes, railway coaches, etc. |
| Characteristics | Apar's Fire Performance cables are designed for enhanced fire retardancy and resistance in applications requiring the delivery of power and auxiliary control in fire alarm systems, voice alarm systems, and emergency lighting systems These cables also are an integral part systems for life safety and fire-fighting applications. The Fire Resistant cables ensure signal transmission, even in case of a fire, thus safeguarding operation of the safety system . |
| Applicable standards |  IS, IEC, BS, AS/NZ as applicable. |
| Product range | All varieties of PVC/XLPE/Rubber Insulated Copper/Aluminium cables, Medium Voltage MV 11 kV Fire Resistant Cables also offered, Fibre Optic cables, etc. can be provided with Fire Retardant or Fire Resistant features. |
| Advantages | Reduced vision impairing smoke, Less harm to individuals from halogenated acid gases, Less harm to equipment and computers from halogenated acid gases. |
Published On: January 19, 2021