Concentric core (anti-theft) cables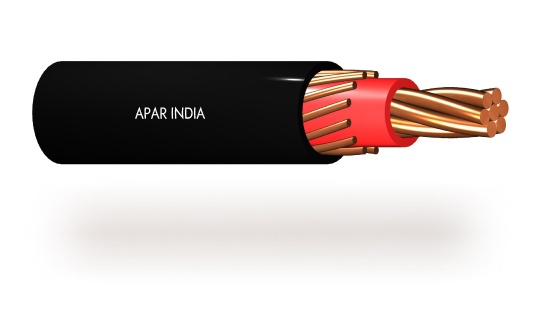 APAR's UNIDAC anti-theft Cables help utilities prevent electricity theft. We manufacture a range of affordable and efficient house service power distribution concentric core cables, especially for the African and Latin American markets.
The main feature of this cable is its concentric design with the phase conductor safely in the middle of the cable. A neutral covers and insulates the core, safeguarding against electricity theft.
| | |
| --- | --- |
| Application | These cables are used for single-phase supply, cable-to-house service connections of smaller single-phase users where theft and power pilferage is common. |
| Characteristics | Unidac has a small overall diameter because of its concentric design. |
| Applicable standards | CNE and SNE. These cables can also be offered with communication pairs. |
| Product range | The cable sizes are 1×6/6, 1×10/10, 1×16/16, 1×25/25. Higher sizes and multi core cables can be manufactured on request. |
| Advantages | Our cables help avoid unauthorised access to phase conductors insulated by concentric layers. |
Published On: January 20, 2021