Braided (PVC/ XLPE/ Elastomer) cables & wires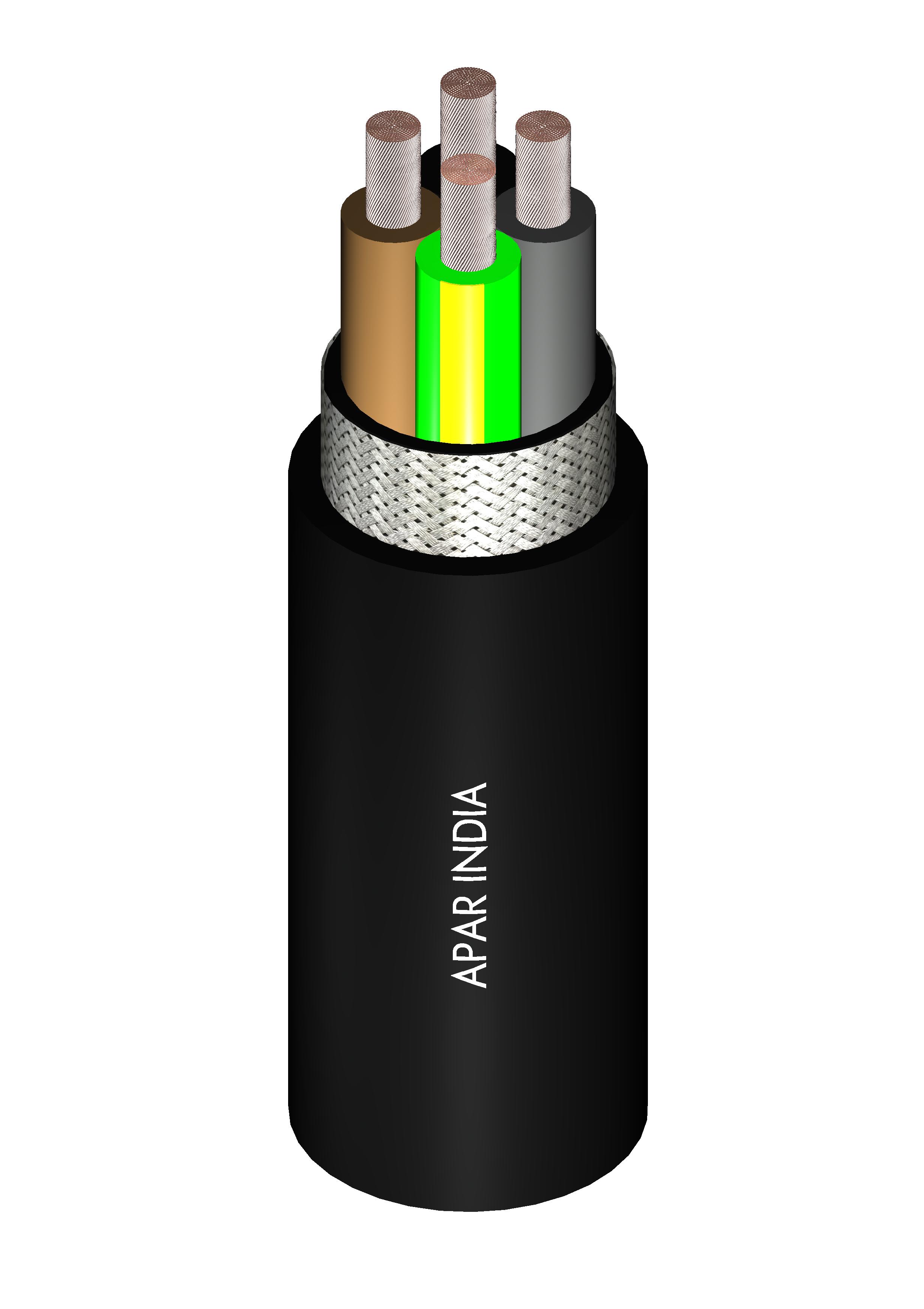 APAR manufactures broad range of braided cables. The use of braided wire mesh or weave over twisted conductors creates a braided cable.
It is accomplished by weaving together multiple Plain or Tinned Copper wire strands to achieve the desired braid coverage. A braided cable typically provides 80% coverage, but this can be adjustable to meet your specific needs. The design of the crossing, interwoven wires allows for bending and stretching of the braiding without buckling, folding or kinking.
Application
Designed for applications which are installed in occasional flexing and fixed locations. Cable applications include precision control sensors, pressure gauge, temperature controllers, control panels, vibration monitoring systems, intelligent security controllers, production machinery and much more.
Characteristics
Excellent EMI shielding and lightning protection; Resilient enough, and there is no difficulty with heat, Higher Durability, Excellent abrasion resistance.
High Resistance to Molds, mildew, rot, and many chemicals are all resistant to insects, fungi, and animals, as well as molds, mildew, and rot.
Applicable standards
IS 9968 Part-1 & 2, BS EN 50288-7, IEC 60502-1, BS EN 50525 Series and Others
Product range
Flexible cables Size 0.75 sq.mm up to 400 sq.mm & Multicore usually 2 to 4 core from 0.75 sq.mm up to 400 sq.mm.
Single and Multicore Flexible Copper (Bare and Tin)/ Aluminium wires & Cables.
Control Cables up to 61 cores and 0.5 to 2.5 sq.mm are also offered.
Advantages
Flexible and experience less tear and damage.
Creates an electrostatic screen to ensure signal integrity.
Extra protection against hot surfaces by resisting abrasion and cutting.
Withstand the physical stress and tight bending in moving applications.
Published On: January 21, 2021